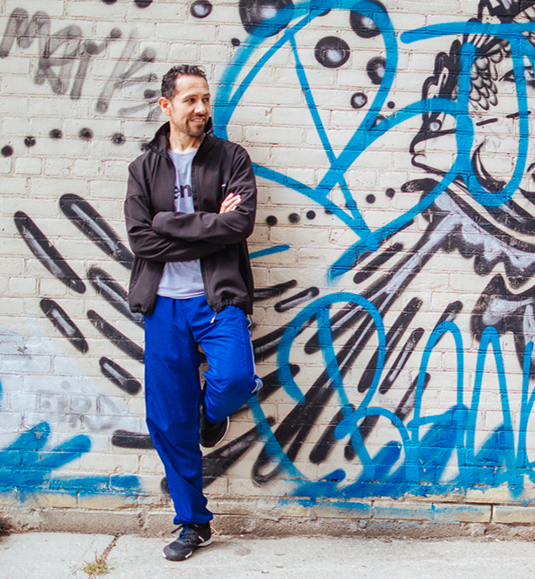 Edgar Uribe
Co-founder of E&A Fitness
Edgar Uribe is the co-founder of E&A Fitness. Fitness coach, choreographer, DJ, yogi and graphic designer, he finds no greater  joy than helping people change their lifestyle to reach their health and fitness goals, while empowering them to be their best selves.
Humble Beginnings
Born in Mexico, Edgar Uribe found the love for fitness at a very young age. He started his career in fitness as an instructor in Puebla, Mexcio.  Since then, has spent his life continuously learning and evolving as an instructor in order to empower his students with the knowledge, guidance and resources to assist them on their journey to a healthier life. With over 17 years of experience in the fitness industry, Edgar's passion for fitness and dance is reflected in his unique technique and through his dynamic, energetic and always fun style.
As a certified fitness instructor, coach, international presenter and choreographer, with a range of certifications in fitness, dance and yoga, Edgar can often be found teaching in clubs and gyms around the GTA. He believes giving back is among the most important and valuable things an entrepreneur can do. Aside from our Move for Social Good project, he is often involved in fundraising events collaborating with George brown, Canadian Cancer Society, Royal Canadian Army Cadets, amongst others.
Edgar finds no greater joy than helping people change their lifestyles to reach their health and fitness goals, while empowering and strengthening our communities.