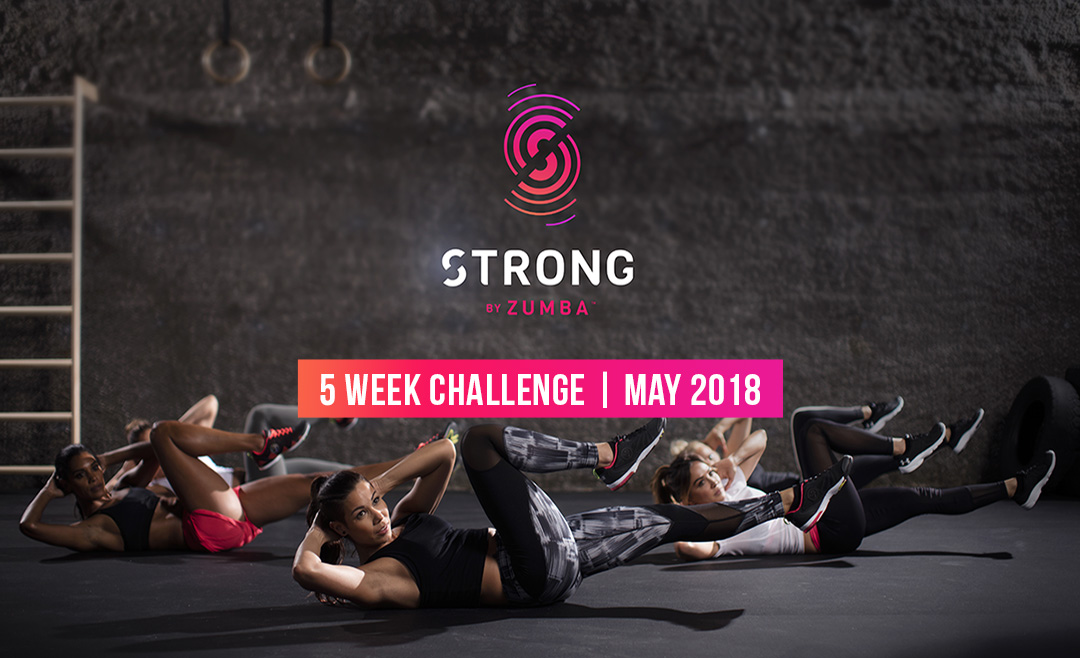 STRONG by Zumba 5 Week Challenge
CAN 5 WEEKS CHANGE YOU?
Join our fitness challenge and find out! It can be difficult to find new ways to push ourselves. Whether we have time constraints, are super comfortable in our current routine, or are nervous about trying something new. But new experiences help us to grow mentally, emotionally, and physically and feel great about ourselves.
This is why we're inviting you join our 5 week challenge running throughout the month of May, starting Tues. May 1st! See what can happen when you try this total-body workout where every move is synced to the beat. This program was designed to help you burn fat, build lean muscle, and tone your abs, legs and glutes. You'll be amazed how far the music in this workout can push you.
HOW TO PARTICIPATE 
All you have to do is:
Come out to our weekly Tuesday 6:30pm STRONG by Zumba classes throughout the month of May (but feel free to join us every week, we're always there), click for schedule.
When you join the 5 week challenge Facebook group, you'll get complimentary workouts, nutrition tips, recipes, weekly motivation, and lots more!
Note: There are no additional fees for joining the group or taking the challenge. You can use your class pass to attend classes, or simply drop-in, check out class rates here. You are not required to attend every week to participate in the challenge (although strongly recommended 🙂 ) 
WHY JOIN A GROUP CHALLENGE?
So why should you join a challenge if you are already working out a few times a week? Challenges are a great way to push yourself to try something new, prove to yourself what you can achieve and really see results. Participating in group challenge can help you feel supported, encouraged and accountable, and can be really fun! At the end of your challenge, you're likely to gain some major rewards that can inspire and help you build healthy habits for life!
JOIN TO WIN
Attend 5 consecutive STRONG classes during the May challenge and enter a chance to win a Fitbit Alta Hr (yup, you read that correctly). All participants who attend 5 consecutive classes will receive a special prize (we need a minimum of 5 participants to run the challenge).
STRONG NOT YOUR THING?
Is STRONG not your thing, but you know someone who might be interested? Refer a friend to this challenge and receive a discount on your next class pass.